---
History
The Albuquerque Soaring Association (ASA) started out as a group of local RC flyers and formalized in the early '70's as the Albuquerque Radio Soaring Enthusiasts (ARSE).
Taylor Collins provides the following details:
"We held the meetings in my living room at that time.... later, we went big time and started meeting in the American Bank of Commerce building on Central... which was strategically located next door to the New China Town Restaurant.... where they served the best fogcutters and mai-tai's in town. I don't remember much about those meetings...."
Sometime between 1975 and 1990 the name Albuquerque Soaring Association was adopted (I'm working on a more precise date).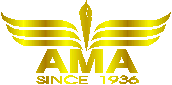 The ASA became Academy of Model Aeronautics (AMA) charter club #1965.
The Albuquerque Soaring Association became a New Mexico Nonprofit Corporation in October 1997.
We currently have about 40 active club members.
For a wonderful story of the early history of the RC flying in Albuquerque and the roots of the ASA, go here...
---
Flying
Of course our main activity is flying model, radio controlled (RC) airplanes. Although we specialize in flying RC sailplanes. We are also very active in all forms of electric-powered airplanes.
Here's a brief list of some of the flying we do. For a complete description of each of these and specific club flying events go to (coming soon)
Thermal Duration (including F3B)
Electric Sailplane ( including F5J & F5B)
Slope Soaring
Electric Pylon Racing
Hand Launch Gliders
Aero-Tow
Sport & Scale Electrics
Although many of our activities include contests, most of these just give focus to our flying. The most important thing is to have fun.
Check out club calendar for a complete list of scheduled events. Guest are always welcome with our favorites being new RC pilots. If you're interested in just coming out and seeing what we're doing, contact any club member or e-mail:
to find out when and where we are flying next.
---
Meetings
We meet monthly in room 403 at the Heights Cumberland Presbyterian Church at the corner of Academy and Moon in Albuquerque, New Mexico. We meet the first Tuesday of every month at 7:00 pm.
Please note that the room number may vary, but it will generally be in the same area of the building.
We often have guest speakers and almost always have show-and-tell where we bring our latest planes and other gadgets to show to other club members. As with flying, guests are always welcome. Many members have joined us after dropping in to one of our meetings.